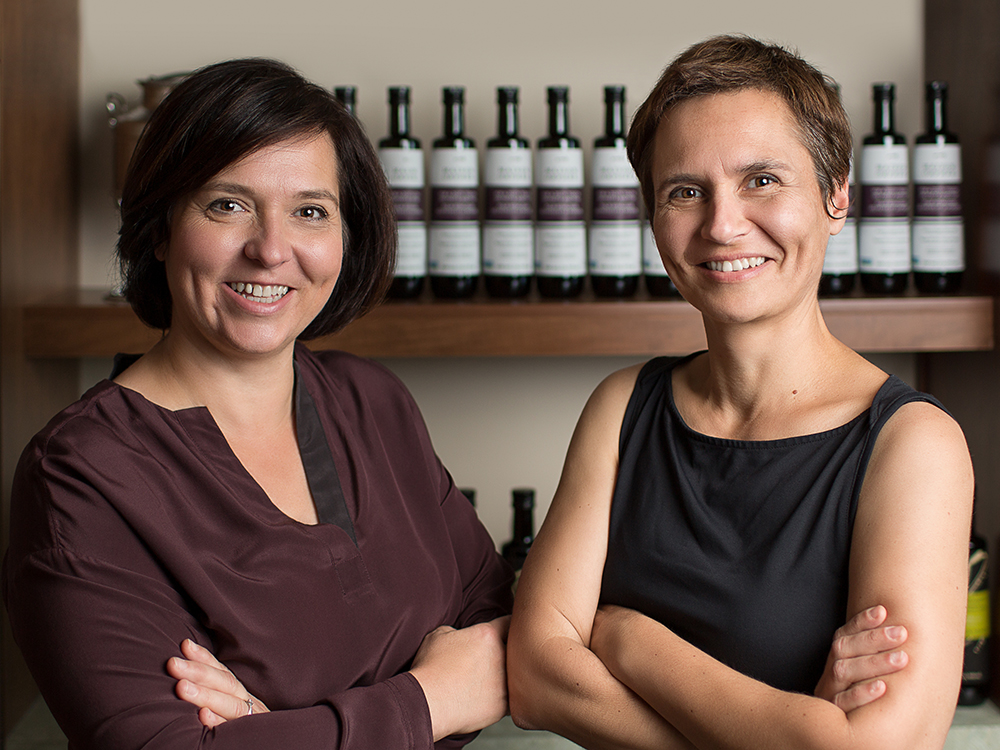 Maison Orphée: Shared tastes
Élisabeth and Élaine Bélanger's Story
Élaine and Élisabeth Bélanger gradually became entrepreneurs by getting involved in their father's oil import and production business, which he purchased in the 90s. Today the pair head Maison Orphée, which distributes its oils and condiments in over 2,000 points of sale across Canada and the United States.
Neither of the Bélanger sisters dreamt of becoming an entrepreneur. It was only after getting involved with various aspects of the family business as it grew that they developed creative interests in specific areas. Then, after about a decade spent working at the company, the time came for them to take over the business. In 2009, they took one year to make sure "everything was done right" during the business transfer, before taking over as co-owners. "An idea developed in us as a result of getting involved in the project," states Élisabeth. "We kept it in mind, we talked about it, and that's how we started on our entrepreneurial adventure. We don't just share a desire to create a product, but to get involved in a project, to make it grow, to manage any risks that we feel like taking on."
Culturing taste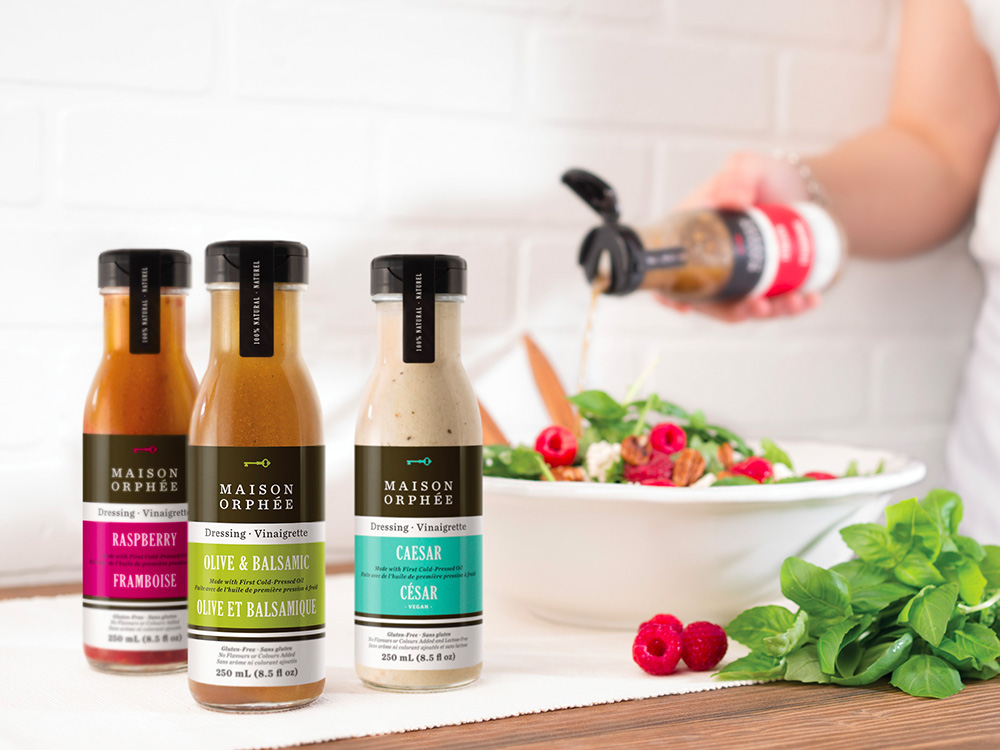 While Maison Orphée was always known for its cold-pressed oils, today the company has a much larger range of products in the area of gourmet condiments, such as salts, mustards and vinegars. It's a "vast playing field," as Élisabeth calls it, which can be discovered through the company's eponymous mobile app. As pioneers of natural products in Quebec, the sisters have contributed to educating consumers through the quality of their products. They are also proud that Maison Orphée is a well-known brand amongst Quebecers.
The products they offer are always as natural as possible while offering a growing range of flavours, and the market in which they operate is a particularly favourable one. Due to the public's increasing preference for foods that have been processed as little as possible, and that are ideally more "local," Maison Orphée has earned some good press. "We look at the exponential growth of Supermarchés Avril, for example, and their range of products, and we see that as a fundamental shift. For us it's more evidence that we need to continue bringing future products to the drawing table," states Élaine.
The pleasure of creation
Both critical and ambitious, Élisabeth and Élaine understand that their success lies in part in their ability to constantly innovate and adapt.
"Above all, our ambition is to do things well while upholding our values," emphasizes Élaine. "But we're also motivated by a desire for success, to create and for adventure."
Élaine Bélanger 
But creation comes with an obligation to manage change, as well as a risk—failure. But their experiences have taught them how to live with these inherent realities of being an entrepreneur. "The upside is growth, and this never comes easily," explains Élisabeth. "You have to know how to take everything with a grain of salt. No matter what you're doing, you need to question yourself, recognize that you can't control everything. That's sort of what being an entrepreneur is about: trying and learning from your mistakes. If you can't take risks, you can't grow as an entrepreneur."
To develop new products, the two owners rely both on their entrepreneurial instincts and the strength of their team. The sisters benefit by working with dozens of employees they can survey to learn about consumer desires, what they're reading and what they are attracted to. By basing their choices on this information, they ensure their resulting ideas correspond with the standards they have established for integrating new products. "We don't make something just because people want to eat it. If we feel that the product isn't for us, if we can't authentically produce it, we won't make it." Finally, in order to estimate consumer interest in the products they are developing, the company uses all sorts of tools, such as Quebec International's Goûteur à domicile.
A long-term view
While the entrepreneurial life is always sprinkled with a few surprises, the Bélanger sisters have a plan in place for the coming three years. They intend to extend certain product lines, create new ones and take advantage of the "liberty" afforded them by their choice of career. 
Maison Orphée in Numbers:
35: Maison Orphée's number of years in operation

37: Number of employees
59: Number of products offered
1,400,000: Number of units sold each year
WANT TO LEARN MORE?
Visit Maison Orphée's website