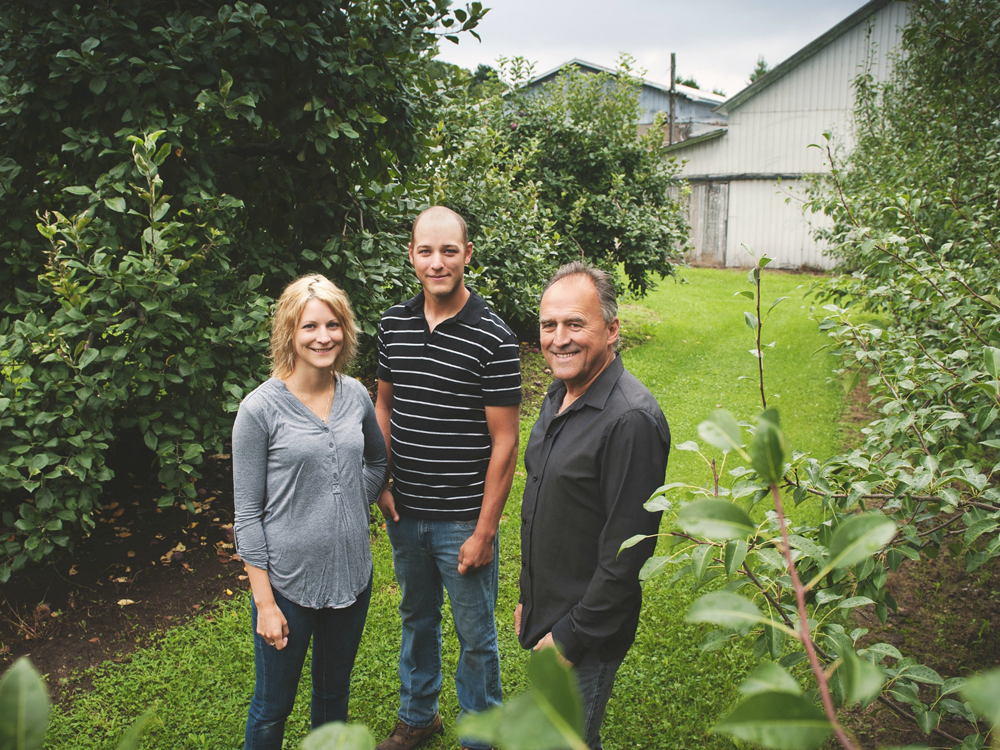 Michel Jodoin: Family Tradition with Local Flavour
Michel Jodoin's Story
Wednesday, October 26, 2016
Michel Jodoin gave himself the task of restoring cider to its former glory. Now the time has come for his children, Marie-Pier and Philip, to take over and run the family business.  This is the story of an entrepreneur with the vision to combine innovation with tradition.
In the 1980s, Michel Jodoin took over his father's apple orchard in Rougemont with the intention of shifting the business to artisanal cider production.

"I went to Champagne for training. Everyone was telling me it was a crazy project as cider has been declining in popularity since the 70s " explains the entrepreneur.

Despite this, he persevered. He set up his garage with apple fermentation equipment with the goal to sell 100 bottles a month.
Discover also : Buying an Existing Business: A smart idea for Entrepreneurs?
"The beginning was difficult, I had only sold 150 bottles in 6 months. People weren't interested even though Quebec has a long tradition of cider production," recalls Michel Jodoin.

But the businessman was so convinced of the originality of his product that he went from door to door to spread the work of his vision. Intrigued, a journalist agreed to cover his story. Two weeks after the publication of the article, Michel Jodoin sold over 400 bottles.
"You have to believe in your idea and never waver from your intention. As an entrepreneur, it is important to stay the course. "

Today, the cider house welcomes 42,000 visitors a year, with a third visit from outside Quebec. His locally produced products, such as the sparkling rosé cider and still cider can now be found in the aisles of the SAQ and supermarkets.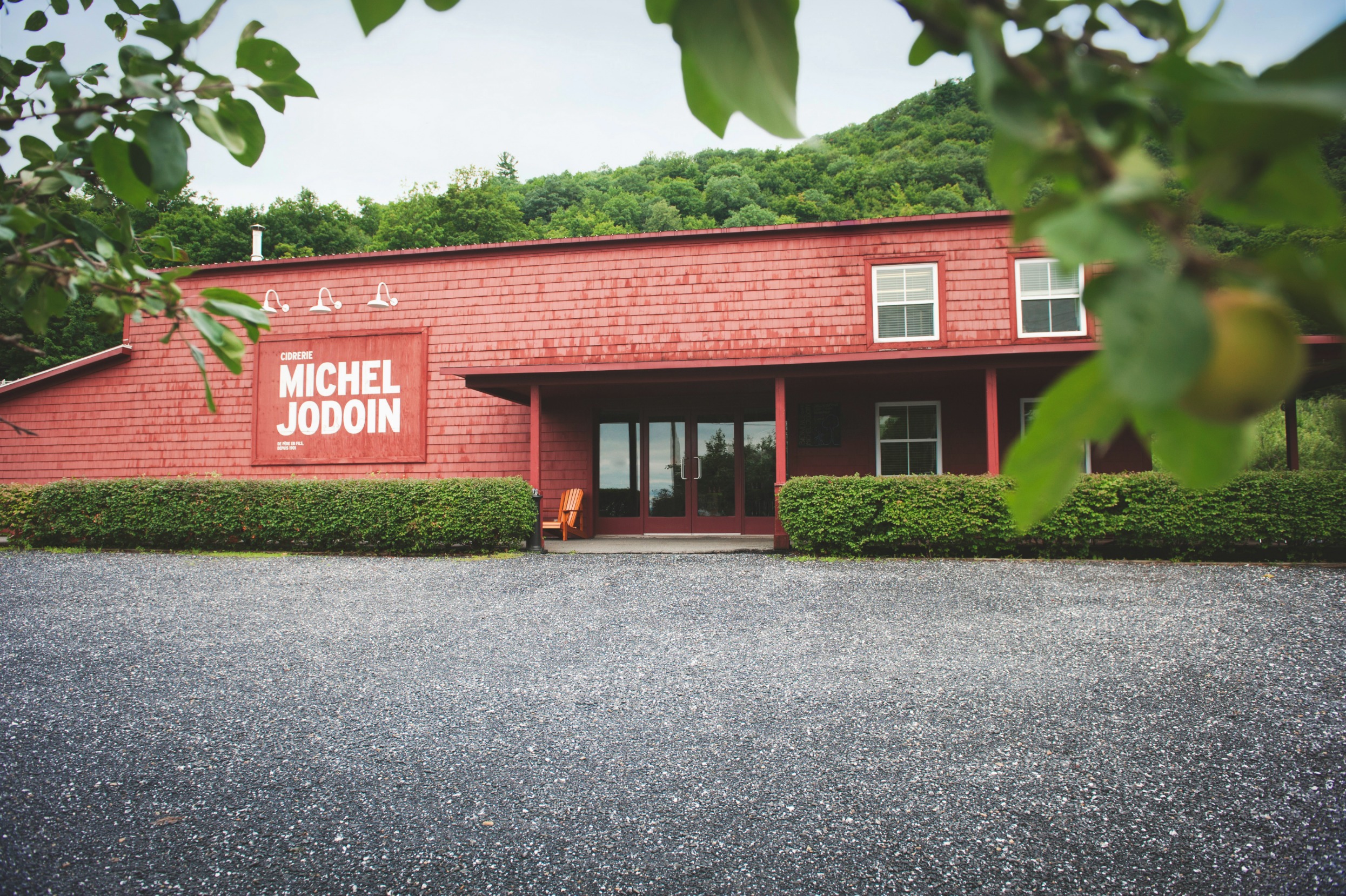 Knowing how to reinvent yourself ensures sustainability
Over the years, Michel Jodoin has managed to design new products that have gained international recognition. He has taken special care to ensure his brand was free of any artisanal agriculture clichés.

In 2005, the cider modernized its branding and launched an advertising campaign. "It was the best decision I had ever made in my career. It boosted our sales by 30%, "says Michel Jodoin.

The company's evolution continues with the involvement of Marie-Pier and Philippe Jodoin, who, according to their father, give the brand "a breath of fresh air."
Embracing Succession
Michel Jodoin is proud to pass the business on to his children but recognizes that making the transfer is a challenging endeavour. "It is not easy to pass the torch. I have to learn how to let go and give my children the chance to make their own mistakes."

Conversely, Marie-Pier Jodoin admits that she needs to find her footing and establish her vision. To acquire some training, she participated in a development program at the École d'Entrepreneurship de Beauce, where she was surrounded by other like-minded individuals. "It allowed me to mature and gain inspiration from others' success stories," she says.

Her brother Philip works in the orchards, while Marie-Pier takes care of the administration and marketing. "We consult each other, but we are careful not to encroach on the other's field of expertise."

Michel Jodoin continues with the same level of enthusiasm he had when he first embarked on his entrepreneurial journey. But the advice he gives to his children is that of a mentor who has many years of experience under his belt. "We want to keep him involved. He has always been a great visionary and remains young at heart," says Marie-Pier about her father.
Michel Jodoin in numbers:
21: the number of employees
40: the number of hectares occupied by Michel Jodoin's orchards
7: the number of products
4: the number of countries importing Michel Jodoin's products
 
Want to learn more?
Visit Michel Jodoin's website