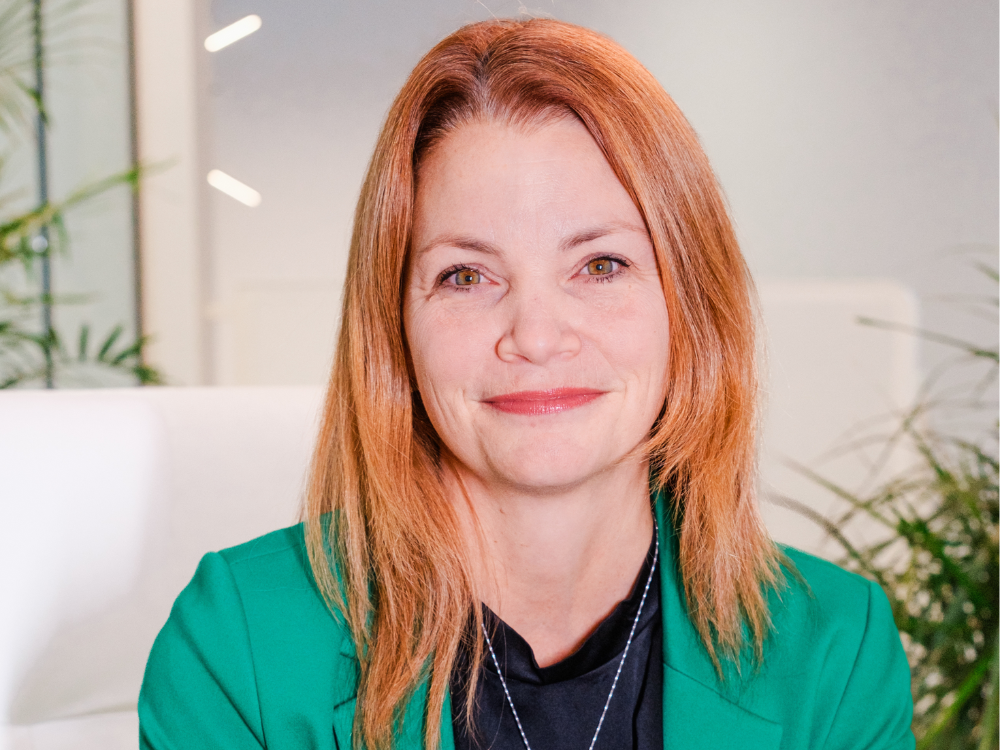 Nationex: An SME Playing in the Big Leagues
Catryn Pinard's Story
Friday, November 10, 2023
Based in Saint-Hubert, Montérégie, Nationex has accumulated over four decades of experience in package delivery across Canada. President and CEO Catryn Pinard took over from her father in 2008.
The SME, which primarily serves businesses in Quebec and Ontario, started its journey with only one truck and a small warehouse of about 1,000 square feet. By 2021, Nationex had earned $60 million in sales and employed 600 people.
NOT TOO BIG, NOR TOO SMALL
Nationex is among the largest Quebec-owned companies in the delivery business. "We're big in the world of small local players, but we're small in the world of big international players."
The Saint-Hubert company is up against big companies such as Fedex, UPS and DHL, but these multinationals specialize in international or U.S. delivery. "That's not the clientele we're looking for. We really focus on the Canadian territory."
Conversely, small players operating in the Greater Montreal and Greater Toronto areas do not transport packages to regions outside major centres. Nationex is able to answer demand where other smaller businesses can't because of the vast delivery network it has developed over the past 40 years.
"Again this year, we opened two new depots." The company has 20 warehouses across Quebec and Ontario, not including its three automated sorting centres through which parcels flow.
REROUTING A BUSINESS MODEL FOR A NEW CLIENTELE
The pandemic pushed many businesses to turn to online sales which, in turn, increased demand for home delivery. Before COVID-19, 95% of Nationex's activity was business-to-business (B2B).
"The demand for package deliveries skyrocketed! It gave us opportunities that we couldn't say no to. We now have a new clientele—consumers—and we have adjusted our offering accordingly."
This change has led to the implementation of new processes, such as sending delivery notifications and photos of the package at its destination.
A LOCAL CUSTOMER SERVICE
Nationex's Quebec and Ontario customer service is another element that differentiates it from multinationals. The company wants to be known for its great prices, but also for the quality of its service.
In order to adapt to an ever-changing market, Nationex has focused on gathering information from its customers over the past two to three years. Using a customer relationship management (CRM) system, the company has compiled customer data needed to guide decision-making.
There are costs associated with focusing on customer service and building a CRM system, but Catryn believes that an entrepreneur should view these expenses as investments for growth. "Hiring analysts is an investment. Hiring human resources specialists is an investment."
GROWING ONE CLIENT AT A TIME
"Our priority is agility. We are a large SME, but our goal is to keep a certain level of flexibility that big players no longer have." This agility will allow Nationex control its growth, one customer at a time, to ensure that it honours its commitments.
"I don't believe in growth at all costs. Our client-centred mission is important to me, to us."
Soon, the delivery company will also need to invest in its facilities to support its growth. The real estate market being what it is—in Montreal and Toronto—this will be quite a challenge!
Nonetheless, Catryn is confident that she will be able to solidify her business's foundation in Quebec and Ontario in the coming years. "We need to get closer to our people. Understanding our customers' issues and listening to our employees to focus on solutions that really help them.
A FEW FIGURES
600 employees
$60 million in turnover
9,000,000 packages delivered in 2021
20 warehouses
400 delivery trucks
LEARN MORE
Browse Nationex's website to learn more about their delivery services.