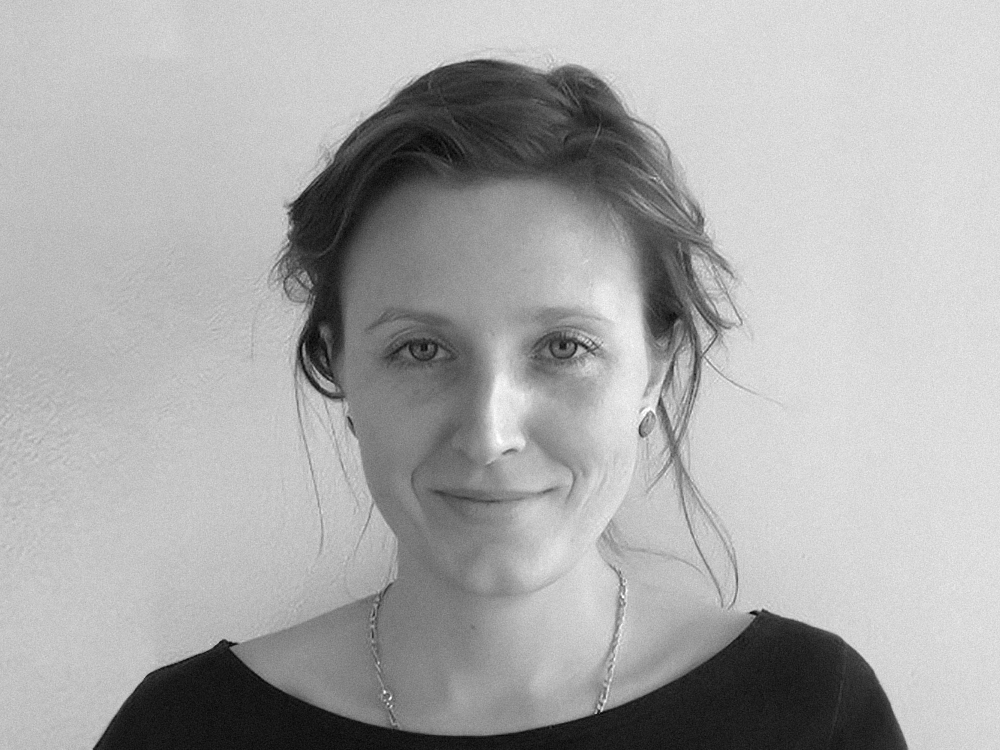 UX-co: User experience as a driver of growth
Laure Gabrielle Chatenet's Story
When she co-founded UX-co, a user experience consulting firm, Laure Gabrielle Chatenet was already an expert in her industry. Here is a portrait of a tech entrepreneur who believes in the strength of networks and the collaborative approach.
Laure Gabrielle Chatenet arrived here from France 10 years ago to pursue a master's in user experience, which was not a very well-known field at that time. In particular she studied interactive design, which aims to improve interfaces between humans and computer systems. 
With her diploma from the Université de Laval in hand, she started working for CEFRIO, a research and innovation centre that guides companies and organizations through their digital transformation.
It was while working for a start-up that Chatenet discovered her entrepreneurial talents. The young professional was asked to explore new markets and sign agreements with clients—that was when she got her first big idea.
The importance of collaboration
Chatenet launched UX-co in December of 2012. It was after meeting the colleague who would later become her associate that she decided to take a leap of faith. Jean-Michel Lacroix was a brilliant back-end developer and the pair collaborated on several projects, such as interface evaluations.
"It's really hard to start a business by yourself today. My associate and I have backgrounds which, when put together, are a hard combination to beat. A good entrepreneur needs to find collaborators with complementary skills."
Laure Gabrielle Chatenet
The Quebec City–based entrepreneur viewed her association with Lacroix as the key to the business's success. "It was the best thing that ever happened to me. We have the same vision, but a very complementary skill set to take us where we need to go."
He is the techie that builds the products, while she is the usability expert that also handles business development. And it's a winning formula!
Creation and innovation
As sales orders have increased, Chatenet and her partner have refined their services. In May 2014, they launched Capian, a B2B tool to improve the ergonomics of web interfaces. The software, which sealed the reputation of UX-co, combines various functions in order to annotate, document and capture navigation problems. Capian provides clear, detailed information to allow companies to create improvements in their services and consider what investments are necessary.
Chatenet craves growth and relies on innovation to attain her objectives. UX-co reinvests all its revenue in research and development in order to ensure its success.
See also: Innovation in your SME: Why wait?
Exporting from a solid foundation
UX-co quickly conquered foreign markets. With regards to Capian, Chatenet admits to having a dozen clients in Quebec, which represents about a third of their client base, and is in negotiations with some big Quebec names. The rest of the company's clients are outside of Canada, particularly in Europe. "For the moment, the French-speaking European  market has responded really well to Capian," explains Chatenet. "And now we're winning over parts of the English-speaking European market as well. We are really confident about our future overseas." So confident, in fact, that Chatenet and Lacroix are looking at opening an office in Europe.
Out of her passion for her field, Chatenet organizes Les Soirées UX four times a year in Quebec City. Attendees lead discussions about their backgrounds that focus on their own successes and failures. These evenings are a simple way of networking and creating connections with others working in the same field.
UX-co in Numbers
30: Number of companies using Capian
4: Number of future new hires at UX-co
100%: Percentage of revenue reinvested in research and development
Want to learn more?
Visit the UX-co website