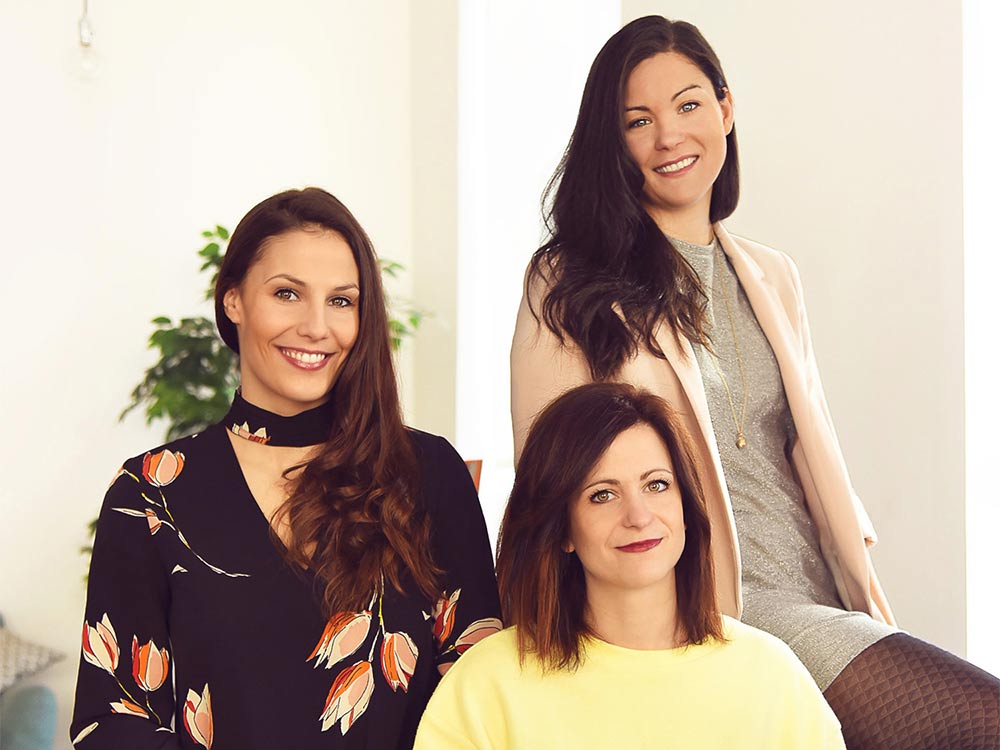 Making Clients Co-creators!
Mélanie Heyberger's Words of Wisdom
Wednesday, March 22, 2017
Carolyne Parent and Alyeska Guillaud and myself, Melanie Heyberger, are co-founders of Rachel's Box, an online store that specializes in stockings, socks and leggings. Our entrepreneurial adventure began in 2014 with the goal to offer a new way to shop that is in line with emerging e-commerce trends. We combined elements of the competitive fashion market with an ambitious vision to change the way we sell to women online. We wanted our clients to be co-creators in the process.
Generation Y women who are addicted to technology and shop online are looking for new experiences - experiences that make them feel unique, important and that take their opinions to heart. Time is a precious commodity, they must be able to quickly find what they want and enjoy.

My associates and I are part of this generation. I like to feel certain proximity to the brands I like and feel like I am implicated in their decisions. It makes me want to talk about them with my friends and recommend it to them.  Essentially, it makes me an ambassador without the brand or me making it explicit. When you really think about it, we have all been in this situation at one point or another. 

Feeling like you are an important part of the experience along with the possibility of impacting the brand concretely are two key points that inspired us as entrepreneurs. At Rachel's Box we understand that each woman is different and should have a say.

Promoting closeness is exactly what we have done with our clients and our community. We are very active on social media. Women share, comment and tag friends on our posts. They write to us asking for tips and advice on how to wear or choose their pantyhose. Many use the hashtag #RachelCoffice to share their outfits with us.

Recently, we pushed the idea even further and changed the status of ambassador to that of "co-creator". Who better than our customers or our community to advise us on what we should offer and help us predict which products will sell best in our online store?

The idea of "co-creation" is to involve our clients in the creation of the best possible products. It is as if they were participating in our design meetings and making the decisions with us.

Making this idea come true was simpler than you think! We use one of our best communication tools: our Facebook page. We get samples of pantyhose, photograph them on real women, publish the photos and ask our community to help us select the best by voting and commenting. It's as simple as that! The results speak for themselves: the tights selected through our co-creation process are the ones that sell best. They sell out 7 to 10 times faster than the others!

One of the aspects of entrepreneurship that I particularly like is that you learn to do a lot with little resources. When we have an idea or a gut feeling about something, we approach it creatively to test it. I learn a lot by observing what other brands do and analyzing my own experiences. Thanks to creativity and a good team, turning an idea into reality is not so difficult, even with limited means!

Visit the Rachel's Box website