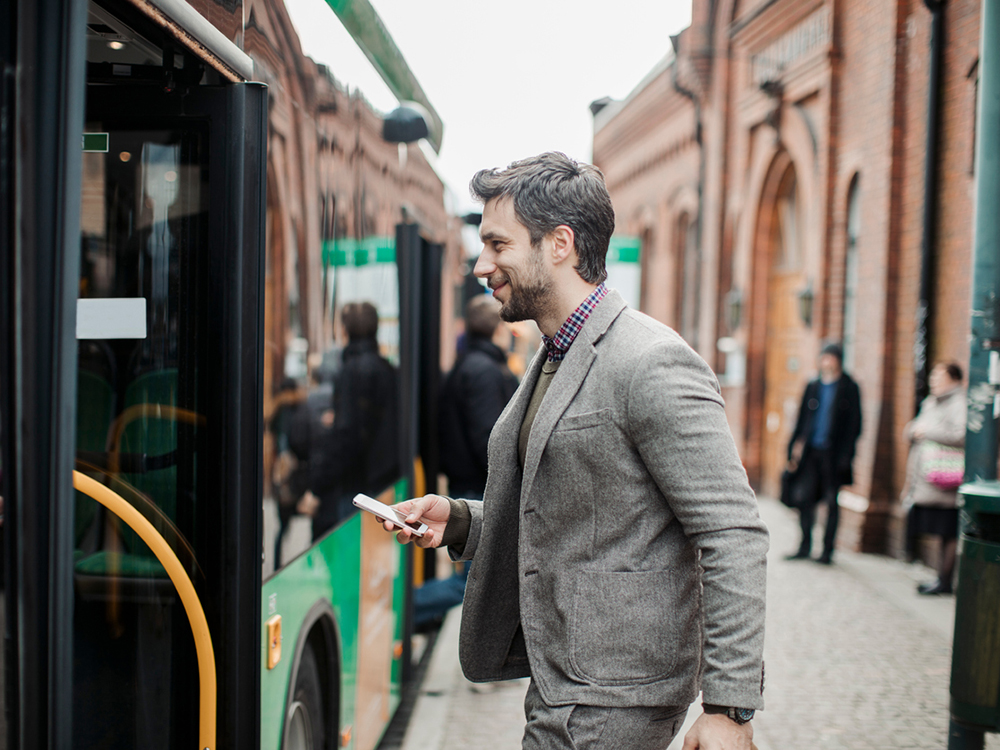 Transportation: Trailblazing ideas
Horizons
Mobility, of both people and resources, is part of our daily reality. Whether they're aiming to improve transportation's environmental effects or use technology to facilitate travel, these five  entrepreneurs are uncovering the future of mobility.
The first bus made by Lion Electric, a leader in zero-emission vehicles, took to the road in 2011. It was the fruit of five years of reflection on how to improve, and electrify, such large vehicles. Marc Bédard can now proudly say that his company not only makes 100 percent electric school buses, but also mini-buses and urban trucks that are also completely electric.
 
Co-founded by David Arsenault, Benoit Lacroix and Dany Fouquet while all three were engineering students at ETS, Effenco attacks the problem of reducing the harmful emissions of heavy vehicles. While these utility vehicles may not be part of most people's daily reality, they are notable energy guzzlers.
This app with a bunny for a mascot was developed by Frédéric Lalonde and his partner, Joost Ouwerkerk—it anaylzes and predicts the price of plane tickets and hotel reservations to enable users to buy when the price is lowest. With the help of artificial intelligence, the application processes available data in order to forecast the right time to purchase.
People looking to simplify their bus travel turn to Busbud. The app created by Louis-Philippe Maurice's company brings together almost 4,000 bus companies located in over 80 countries, thereby enabling travellers to easily search and compare the various itineraries offered.
The video is only available in French.
This company created by Louis Tremblay contributes to the electrification of vehicles by offering one of the largest networks of charging stations in the country, for all markets (residential, commercial, public). Working out of a factory in Shawinigan, the team creates and develops the terminals, the charging network management software and the energy management software.
The video is only available in French.