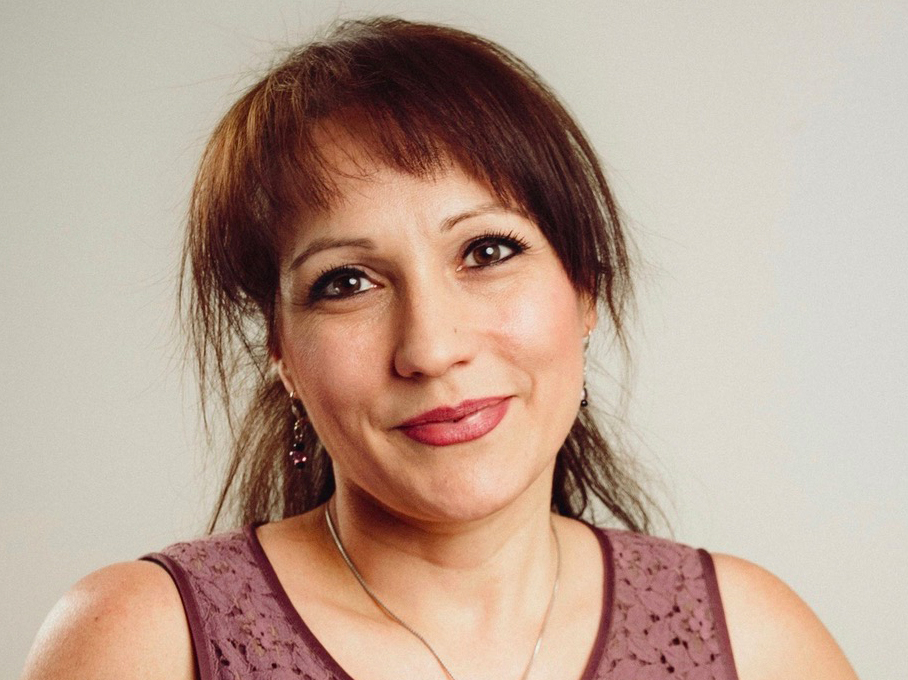 EcoloPharm: Sustainable evolution
Sandrine Milante's Story
Sandrine Milante could have been a university professor in political science, given her educational background and career path. But instead she fell under the spell of entrepreneurship, and before she knew it she had turned it into her life's mission. 
It all started when Milante's mother, an accountant by training, bought out a small plastic processing plant in Longueuil from a French company in 1995. The purchase included two plastic injection machines that had been used solely for a single large client in the cosmetics industry. This acquisition was quickly followed by another the following year: another factory of the same type. By relocating all the clients and machines to the South Shore facility, the factory grew from two injection machines operating eight hours a day to 11 machines operating 16 hours a day. 
Flexible foundations
At that point, Milante's father joined the company to help with business development. In 2000, with the family business going strong, Milante was asked to come back and lend a hand when she was between semesters. "I went back just to help out," explains the entrepreneur. "But when it comes to the family business, you offer an inch and they take a mile. After six months I realized that I couldn't just leave. But I still wasn't aware that I had become an entrepreneur." The company quickly moved into around-the-clock production, and Milante kept working there for many years as head of operations, taking on an increasingly central role. 
It was only in 2008, following the birth of her child, that she realized she had slowly been moving towards taking over the business—an understanding spurred by her parents' admission that during her maternity leave, they realized the company was no longer theirs, and that if she wanted it, it was hers.
"I said to myself, "If this company is mine, then I'm going to completely reinvent it, because it doesn't correspond to my idea of a business. I'd like to do things differently. I'd like it to grow. That's how I got started thinking about sustainable development and environmentally friendly design."
Sandrine Milante
 
Rethinking the model
Since the company was already involved as a subcontractor in the fabrication of all types of drug containers, Milante turned her attention to rethinking the old container designs, which included parts that were unrecyclable, made in separate pieces and required a lot of manipulation, as well as a large quantity of packaging. "It was a disaster," states the entrepreneur. "It was starting to drive me crazy."
So she began completely analyzing and rethinking existing models in order to begin a redesign process towards more environmentally friendly versions. Before the end of 2008, she had submitted her first patents for an ecological vial. Moulded in a single piece, it reduced the amount of material needed by 35 percent and required 55 percent less energy to manufacture compared to the traditional model. Milante also redesigned the packaging, packing materials and supply management. This marked the start of a long period of questioning her plant's past fifty-odd years of practices, as well as its outmoded designs, which no longer responded to current prescription volumes. 
The new business, EcoloPharm, was officially launched in 2009, with Milante as its leader. "I had finally  understood that I was the head of a business and that I had a visionary project. Entrepreneurship wasn't an innate tendency for me, but when the opportunity presented itself, it seemed like the obvious choice." 
Full of curiosity and fascinated by the company's new direction, Milante began seeking out certifications to learn more about eco-design, including management and the tools used to undertake such a process. "I've never wanted to rest on my laurels," explains the entrepreneur, who has long pursued rigorous careers in science, whether at university or as an entrepreneur. Today her company is considered to be among the province's leaders in sustainable business, and Milante has a seat on a number of committees which aim to further the conversation and evolve the practice.
Creating with passion
Since eco-design for pharmaceutical packaging requires a lot of expertise, Milante has worked hard to surround herself with the right people and create a team that shares her vision. Today her company boasts a solid, passionate team that includes many Millennials (whom she has affectionately nicknamed her "chewing gums" because of their tendency to stick around after work), and Milante feels fortunate to be able to depend on a younger generation to continue her work. 
"My role is to adequately communicate my vision and needs so that the team understands how to develop things in the right direction," says the entrepreneur. "When there's meaning in your work, you devote yourself to it. To me, this aspect has always been essential. I couldn't see myself being happy in a company with no purpose. I think that having a company means having a tool at your disposal. With EcoloPharm, we aim to offer the environmentally friendly solution and change the way pharmacists do things. All of my work with this company is toward that end. When you're able to inspire people, it's crazy what you can accomplish."
A slow revolution
Today, over 30 percent of Canadian pharmacies use EcoloPharm products. In Milante's view, all these pharmacists are agents for change. But although her company has an annual growth rate of 20 percent, the entrepreneur still believes that the pharmaceutical sector has a long way to go towards sustainability. For this reason, the Chambly-based business is continuing to create new designs that respond to other needs, and continues to grow due to our aging population and the increasing use of prescription medications. 
But there are still challenges to be overcome, including resistance to change. "In 2010, if you talked about eco-design, pharmacists weren't listening. Now things have changed a lot, but there's still some educating that needs to be done. Nine years after our launch, we still don't have any competitors. That tells you the extent to which the sector really needed a breath of fresh air and how much it had been neglected." 
 
EcoloPharm in Numbers
1: The company's single facility in Chambly, where it does all its design and development and from where all its products are distributed
26: Number of EcoloPharm employees
24: Hours of production by the facility per day
35%: Savings in plastic material for each Ecolo-vial produced, compared to other available options
100: times less CO2 is produced to manufacture Ecolo-vials
 
WANT TO LEARN MORE?
Visit Ecolopharm's website