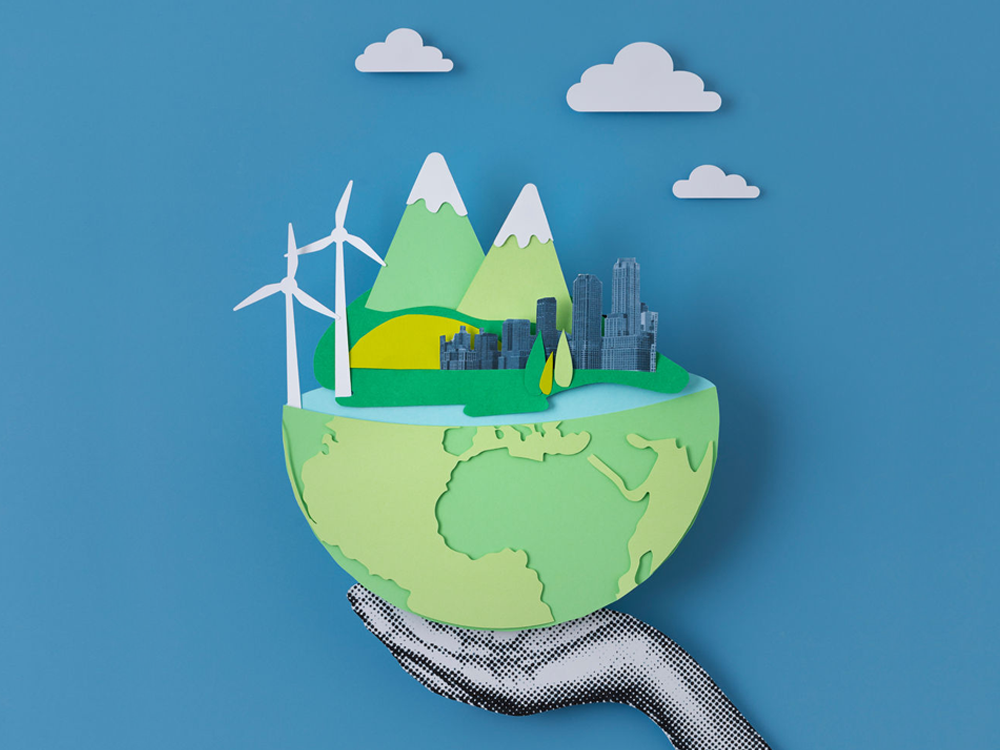 Sustainable business
Horizons
Starting a business is a formidable tool for evolving practices, customs and processes through innovation. Here are six inspiring examples of entrepreneurs for whom creativity is a driver of environmental responsibility.
Sandrine Milante transformed a plastic processing plant she inherited from her parents into an innovative company offering plastic containers to the pharmaceutical industry that would revolutionize the sector. To accomplish this, she undertook a thorough redesign process for her products, from supply management through to reducing the amount of energy and materials required for fabrication, packaging and product distribution.
Designer Céline Juppeau lamented the inaccessibility of good design due to the high cost of producing small quantities of objects. Thus was born the idea behind Kotmo, which sells locally and intelligently produced promotional items to companies at a reasonable cost thanks to higher production volumes.
Founded by Anie Rouleau, Baleco offers unscented, ecologically friendly cleaning products in bulk that are as healthy for humans as they are for the planet. The team at Baleco is invested in sustainable development and aims to create a balance between people's different goals—economic, social and environmental—in order to ensure the well-being of future generations. Whether by emphasizing the importance of local supply chains, transparency or packaging (and putting in place measures for encouraging bulk purchases), Baleco's guiding principle is to promote practices that are healthy for both humans and the environment.
The video is only available in French.
In the face of the growing challenge to feed the world's population given the planet's limited resources, Minh Pham and William Walcker wanted to find another source of protein that was more sustainable. This led them to crickets, an ecologically friendly foodstuff in North America and a solution for fighting world hunger given the low amount of space, feed and water required to raise them. Naak energy bars are made from cricket protein and aim to democratize this new nutritional resource as well as protect the environment.

 
For Julie Poitras-Saulnier, "being an entrepreneur means having the opportunity to reinvent the world in your own way." LOOP juices are cold-pressed using surplus fruits and vegetables that would otherwise be thrown out. The pulp left over after pressing is passed on to a company that uses it to make dog biscuits. In this way, the company reduces waste while also enabling the fruit and vegetable distributor to reduce losses related to sending food to landfills, as well as reducing LOOP's costs for its own raw materials, which, consequently, allows consumers to pay less for the product. A perfect formula.
 
In the same vein of having a positive impact on the food sector, company Wilder Harrier focuses on making animal feed using solely ecologically friendly ingredients. To this end, crickets and algae are used as ingredients, and partnerships were created with food manufacturers in order to re-evaluate nutritious ingredients that might otherwise be thrown out, such as leftover fruit and vegetable pulp from making juice or spent grains produced by microbreweries.