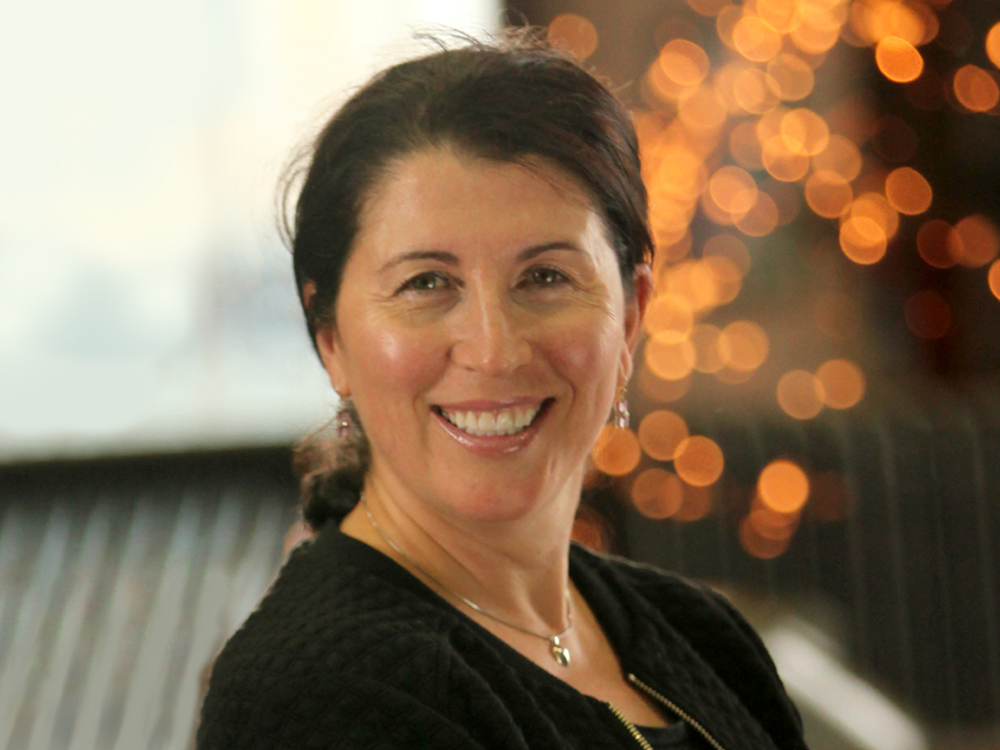 Group Simoneau: Full Steam Ahead in the Industrial Boiler Industry
Nancy Simoneau's Story
Wednesday, November 16, 2022
At its head office based in Boucherville, Montérégie, Group Simoneau has been designing and manufacturing industrial and commercial boilers since 1984. The company's founder, René Simoneau, passed the torch on to his daughter Nancy in 2001. She has served as President and Chief Executive Officer ever since.
Group Simoneau has a total of just over 135 employees working in its facilities in Boucherville QC, Drummondville QC, Toronto ON, and Hudson WI.
MANUFACTURING AS A SPARK FOR GROWTH
To answer what many readers are surely wondering, an industrial boiler is a custom-made piece of equipment that is basically a large vessel in which water is heated using some kind of fuel, generally to produce steam. "Our equipment is used for the large-scale production of steam, hot water, or thermal fluids," explains Nancy. Superheated steam is sometimes used to power turbines that generate electricity, especially in countries where the energy supply is less abundant. As Nancy points out, an industrial boiler is not a throw-away purchase: we're talking about purchasing expensive equipment that will be used for at least 30 years.
Group Simoneau didn't always manufacture industrial boilers. In René's time, the company was a service-based business. When Nancy finished her university studies in finance at HEC Montreal and she joined her father in the business, she suggested something fairly audacious:
"I told my father that we weren't just going to fix boilers anymore, but rather that we were going to manufacture them, and develop our own brand."
Nancy thus began the manufacturing component, by finding qualified engineers who had already made their name in the field. Specialised expertise was a basic requirement, since industrial boilers could be dangerous due to their fuel and the production of high pressure steam. "I often compare industrial boilers to airplanes; there are a lot of regulations."
INNOVATING WITHIN A DYNAMIC SECTOR
The new subsidiary made for a period of learning and innovation. "We did scientific research and experimental development," adds Nancy. Group Simoneau designed two innovative boiler models that have been patented and are "reinventing the boiler market in North America".
In Nancy Simoneau's opinion, "innovation is the key to evolution"— especially in an established industry. Considering steam boilers were the first machine in the world, propelling locomotives and boats, it isn't exactly a modern technology. But Nancy insists that doesn't mean there can't be new innovations in steam technology. "Most people in the industry will stick to the old ways of doing things, simply because it's a complicated undertaking to reinvent a boiler." For Nancy Simoneau, however, it's important not to "fall asleep at the wheel". Everything done in a day can become a source of inspiration for new innovation. This is the notion that drives entrepreneurs, their companies, and their employees.
"Innovation is a state of mind. I don't like doing what other people are already doing. As I always say, 'I may not be an engineer, but I am decidedly ingenious'."
FOR FEMINISM IN BUSINESS
One of Nancy's life missions is "to reinvent our market to add a more innovative and feminine flavour to it." Even in 2022, it's fairly rare for her to cross paths with other women entrepreneurs when she visits industrial companies. "Having more women in the industry would allow us to be more innovative. Uniting feminine and masculine energies could change our society in a much more sustainable way." Nancy and other women entrepreneurs work together as members of our "Cheffes de file".
"Having this contact with other female entrepreneurs is really encouraging. It makes me realise that business can be effectively run with a feminine essence."
Group Simoneau's boilers are an unequivocal success in terms of sales, but it's difficult to gauge customer satisfaction for products that, as we've mentioned, are long-term investments. "We need time on our side," replies Nancy. "I want our clients to be satisfied now, but also to be happy in 15 or 20 years." In addition to the boilers' durability, their energy efficiency is a major benefit for industrial companies, especially with current increases in fuel prices. "Having equipment that makes you more environmentally efficient and that saves you money" is the way things are done at Group Simoneau, and offers the best of both worlds for its clients.
THE COMPANY IN NUMBERS
138 employees
$40M in sales revenues
2 patents for its innovative boilers
LEARN MORE
Visit Group Simoneau's website to find out more about their steam boilers.