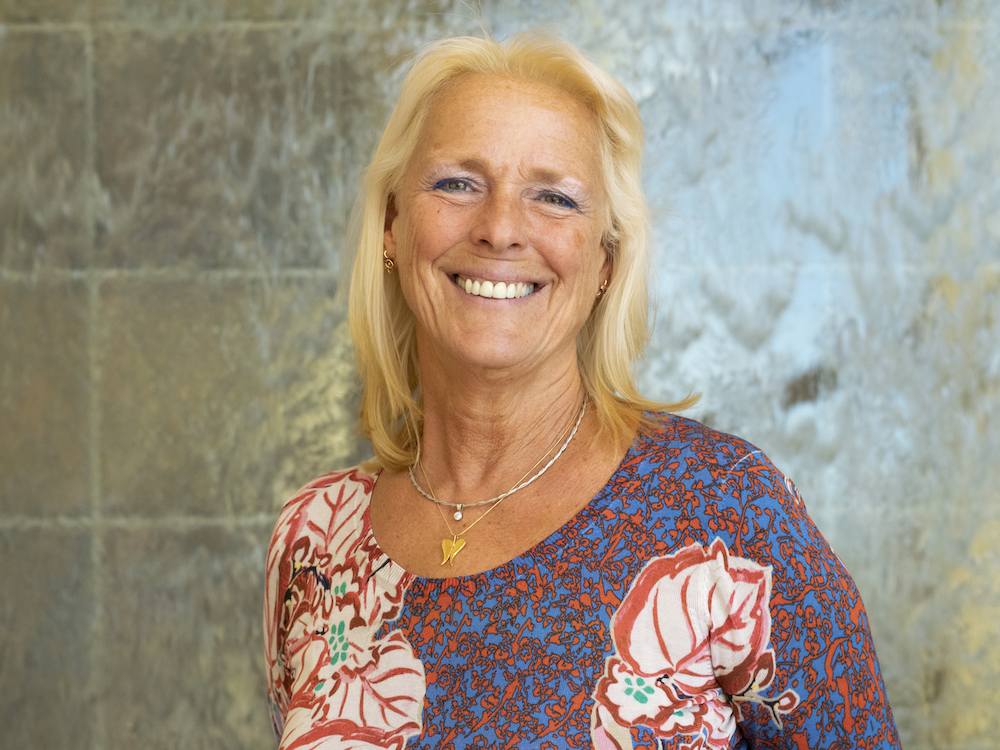 Trans-Herbe : Pioneering Tea Company in Quebec
Johanne Dion's story
Johanne Dion is an avant-garde entrepreneur when it comes to tea and herbal tea in Quebec. For the past thirty years, Trans-Herbe's factory has been formulating and producing millions of tea bags in Saint-Bruno-de-Montarville, Montérégie.
Working as a professional food chemist, Johanne identified a need in the hot beverage market during the early 1990s that had not yet been met: affordable, accessible, and, most importantly, delicious teas and herbal teas.
IT'S TEA TIME
"In my day, tea bags weren't very popular. You couldn't find them at the grocery store. Our grandmothers were the ones to prepare concoctions for us." A real visionary, Johanne had the brilliant idea of buying her first tea bag making machine in Italy circa 1992.
In the past, herbs were imported into Quebec to be mixed and sent back to Europe for bagging, then returned here to be marketed. The result? "An unaffordable selling price."
Nine months later, the Italian machine arrived in Quebec and the entrepreneur began blending various teas, meeting with clients and hiring staff. She first produced herbal teas under the SSense brand, then La Cour Tisane. The well known Four O'Clock line followed, and it was a smashing success.
"I found it extraordinary! The possibilities were endless."
AN IMPRESSIVE BAG PRODUCTION
Today, the manufacturing company operates 10 machines in an 81,000-square-foot facility and produces 2 to 2.5 million tea bags a day. "It's beautiful machinery! I call them affectionately mes petites Italiennes."
With time, Trans-Herbe went from producing 150 bags a minute to 250 or 325 bags a minute. The machinery was refined and digitized. The bag's metal pin has now given way to a small thread, sewn in one line by the machine. "It's truly amazing!"
Johanne has purchased a large piece of land next to the current facility and plans to expand in the next two years. She will be able to count on the help of her daughter, Karine Pomerleau, who is passionate about production.
"You always have to find ways to reduce production costs in the food industry. Every ⅛ of a penny counts."
INFUSING A TOUCH OF INNOVATION INTO HER BUSINESS MODEL
Over the years, the company has grown by making acquisitions with customers it had previously worked with in private labels. The Four O'Clock Herboriste line was born after her client at Laboratoire Lalco retired, which gave Johanne the opportunity to take a leap into the world of natural products.
Innovation has played an important role in ensuring the long-term success of Trans-Herbe, which has now been in business for three decades: a feat well worth mentioning! "I have an incredible relationship with the research and development team. We work hand in hand to develop new flavours."
The tea and herbal tea bags were distributed to restaurants and hotels in Sweden, Denmark, France and Belgium, but the pandemic suspended Trans-Herbe's exports. That's when the company, which deals with more than 1,500 herbs and ingredients, stopped putting all its tea bags in one basket.
Johanne first approached microbreweries, of which there are many in Quebec, and offered them her expertise and access to her raw materials, such as hops, fennel and butterfly peas. Then she built business relationships with companies specializing in pet food.
For this Quebec pioneer, it takes passion and perseverance to succeed in entrepreneurship. "It's really about patience, tenacity and being passionate about your product."
A FEW FIGURES
125 employees
81,000 square foot factory
Between 2 and 2.5 million bags produced per day
LEARN MORE
Browse Trans-Herbe's website or find their many teas and herbal teas in your own grocery store.