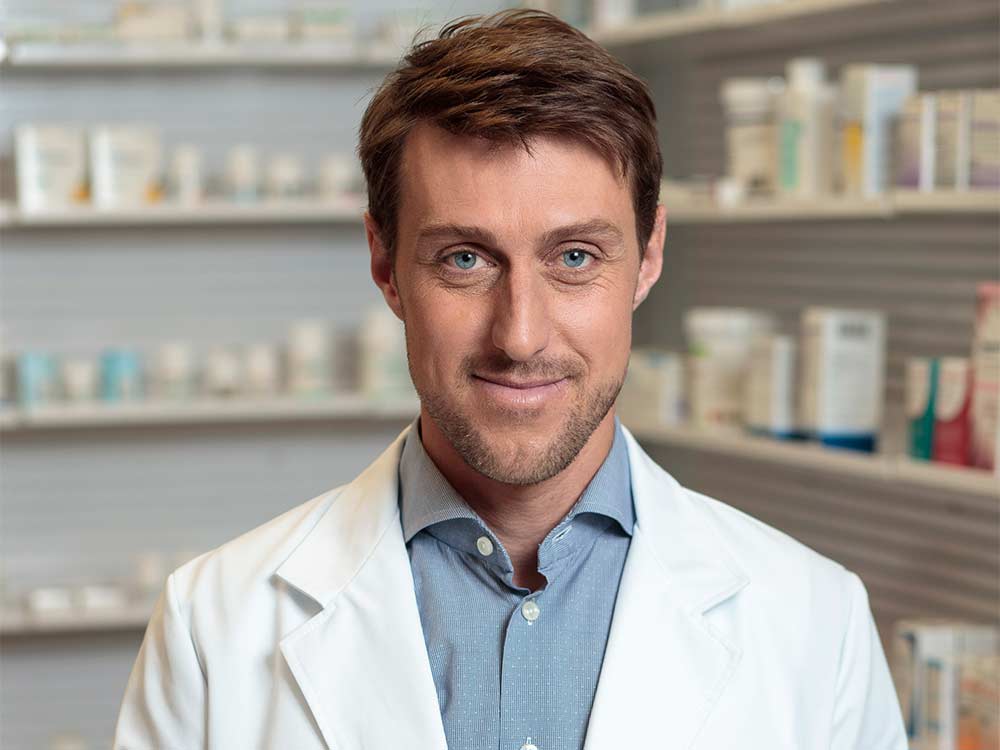 POSO+: A new kind of pharmacy
Martin Gilbert's Words of Wisdom
Pharmacie Martin Gilbert Inc., part of Gilbert's POSO+ network, is a completely new kind of pharmacy: The concept gets rid of all the usual annoyances often encountered by today's pharmacy customer. Here its founder, Martin Gilbert, talks about his career development.
My journey
After finishing my pharmacy program, I started thinking about my career options. After mulling it over, my only option seemed to be the hope that one day I would be able to own my own pharmacy, which would be a member of one of the existing chains. But I wasn't thrilled about the idea because the contractual agreement imposed by franchisors makes you feel more like an employee than a true owner.
In order to attract customers, the current pharmacy model relies on the proximity of pharmacies to retail businesses that offer very low prices. As a former Olympic athlete, I wanted to put health at the heart of my pharmacy business; in my opinion, soft drinks and chips shouldn't be found in pharmacy aisles. 
So launching my own brand seemed to be the best alternative in order to start bringing about change in the pharmacy industry in Quebec. So I got started in entrepreneurship by foundingPOSO+ in the fall of 2017.
The concept: A new kind of pharmacy
POSO+ centralizes its operations via a mail-order pharmacy that delivers medications to customers' homes or places of work. Our integrated web platform allows our patients to register for our services, interact directly with one of our pharmacists and access their health profile, all of which is accomplished online. Simplifying the lives of our patients lies at the heart of our business. POSO+ will also be establishing a network of small pharmacies that will emphasize the pharmacy aspect instead of retail sales.
More services
Our patients have access to advice from a pharmacist 24 hours a day, seven days a week. Medications are delivered in less than two hours within central Montreal and within 24 to 48 hours elsewhere in Quebec. This enables our patients to avoid waiting in line and saves precious time. Our text message notification service also allows our patients to be alerted when their medication is running out or if their prescription is about to expire. That way, no one is caught off guard!
Competitive prices
At POSO+, the centralization of our operations and low prices enabled by the virtual pharmacy enable us to offer medications at prices that are among the best in Quebec.
At the moment, Quebec companies are struggling to deal with the rising cost of drug insurance plans, and these increases are in part taken out of pharmacists' fees. In order to put a stop to these increases, employers need to make their employees aware of the importance of choosing a pharmacy based on service and price. Once this idea has taken hold, the savings reaped by employers can be reinvested back into prevention programs in order to promote healthier lifestyles.
Do I think the goal of changing the pharmacy business in Quebec is a realistic one? Well, that is certainly the challenge that I have set myself, and let's just say that achieving it will be my Olympic medal!