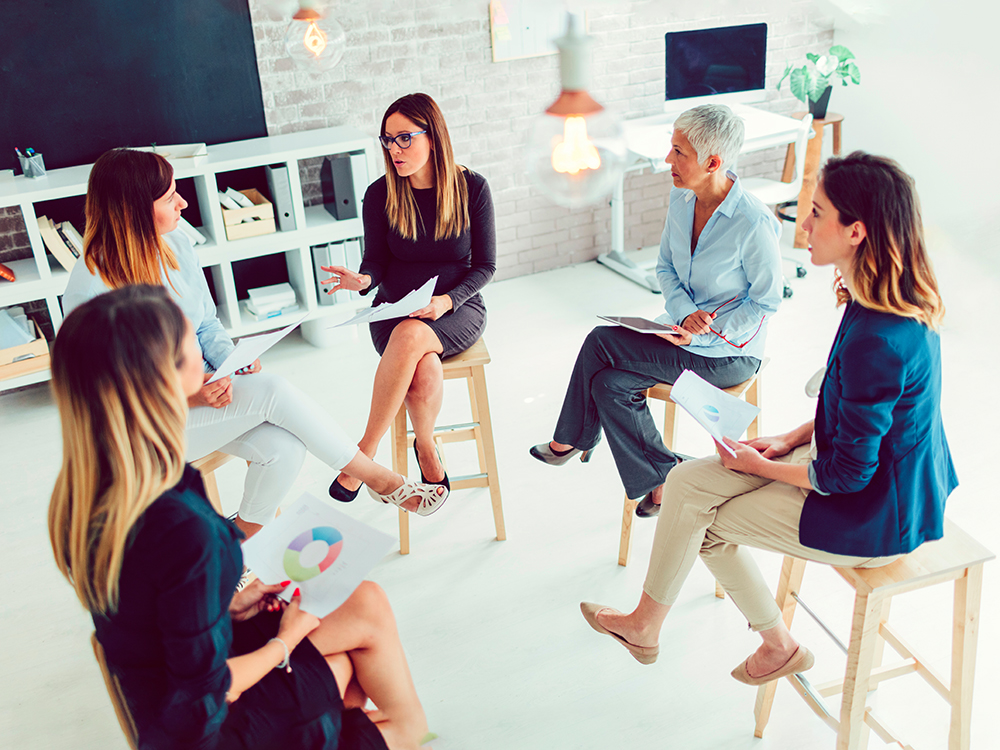 Femmessor growth committees: Support for success
Horizons
Friday, February 15, 2019
Developed by passionate, creative and ambitious women, Femmessor committees use collective intelligence to contribute directly to the development, growth and networking of women entrepreneurs. 
Running a growing company presents a range of challenges, and knowing how to surround yourself with a supportive team is an important key to success. Femmessor committees allow individuals to break through their isolation, amongst other benefits, which can sometimes limit creativity, evolution and growth. They also promote the development of entrepreneurial skills through sharing experience and knowledge between peers. The power of teamwork facilitates the identification of the best business strategies and strengthens entrepreneurial leadership in the face of change and innovation. By fully engaging in the process, participants create a network of businesswomen within which they can continue to evolve. Given all the benefits of these committees, Femmessor decided to create a project aimed specifically at growing companies. 
Driven by the power of collaboration
Femmessor committees offer facilitated meetings amongst women entrepreneurs that are experiencing similar business challenges. They offer women an organized and confidential space for thinking through strategies, exploring new solutions, getting out of their comfort zone, taking advantage of others' significant experiences and creating a strong, local support network.
These meetings are occasionally supplemented with workshops aimed at deepening understanding of a particular subject that requires advanced expertise. To this end, the entrepreneurs are given access to consultation periods with specialists to allow them to take advantage of their expertise.
All participants attend an initial training seminar called "Key Principles of Collaborative Development." Also, meetings are facilitated by a qualified individual who will ensure discussions are productive by structuring the time for speaking, listening and thinking. The goal is to optimize the engagement level, duration and productivity of these meetings in order to drive participants to take action during their daily lives.
Femmessor committees are available in each of Quebec's 17 regions in two different formats: one addressed at start-ups, the other at companies in a growth stage. They are composed of a maximum of 10 entrepreneurs, and criteria concerning questions of competition and affiliation amongst participants (both client and supplier) are also considered when committees are being put together.
The mission of Femmessor Quebec
Femmessor is an organization dedicated to the development of female entrepreneurship and its mission is to contribute directly to the creation, growth and acquisition of companies led and owned, whether in whole or in part, by women across the 17 regions of Quebec. Its offering of financing, combined with guidance adapted to the needs of entrepreneurs, enables participants to build lasting, prosperous companies.
Femmessor is financially supported by the Quebec Ministry of Economic Development, Innovation and Export Trade. Through partnerships with the Fonds pour les femmes entrepreneures FQ and Desjardins Capital, it facilitates access to close to $25 million in financing, whether through conventional loans or capital stock, for the support of companies with at least one woman in a strategic position who holds at least 25% of its shares.
 
Want to learn more?
Visit the Femmessor website  (available in French only)